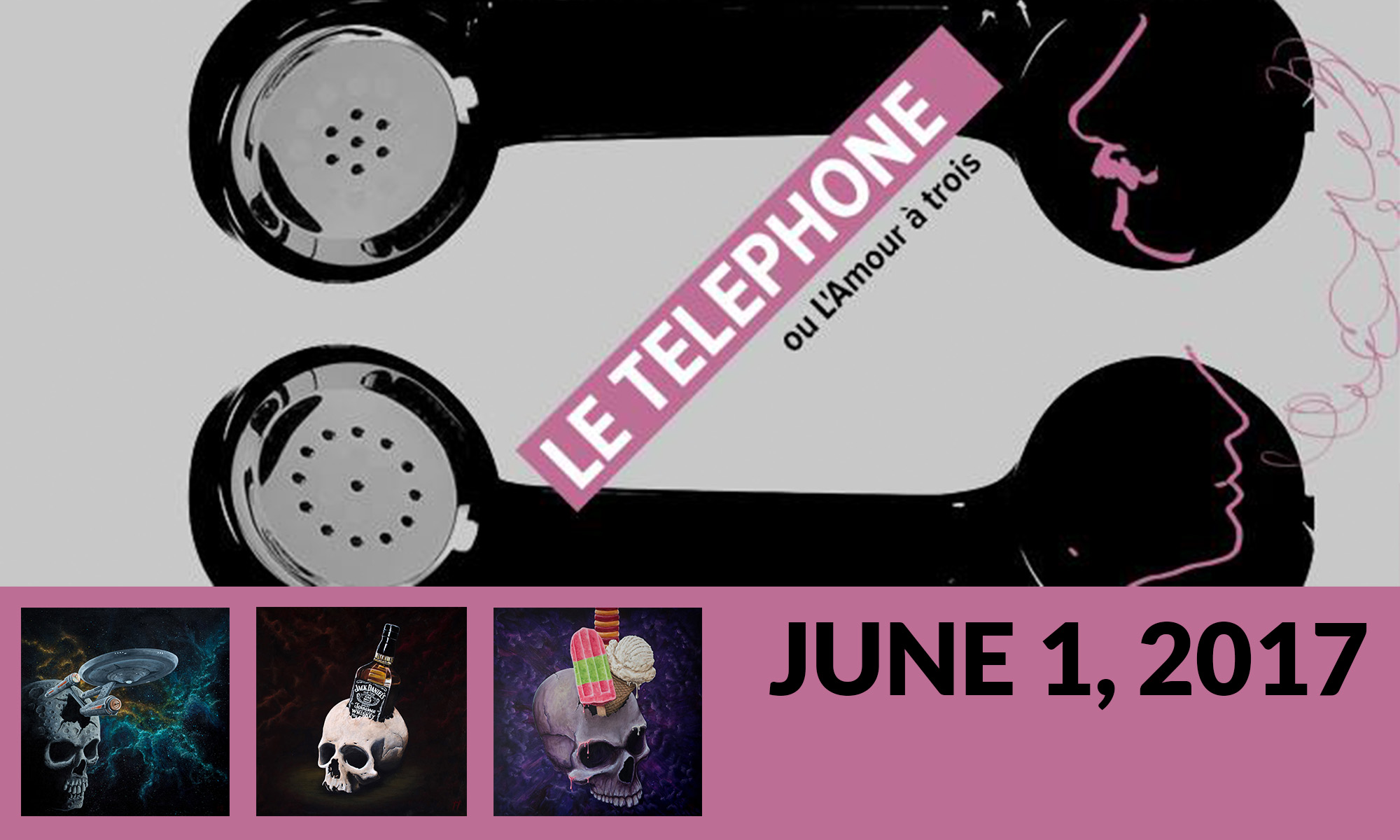 Come join us for a wonderful event entitled, Le Téléphone, Hosted by Opéra Outside The Box. I will be unveiling my latest painting in tune with the evening's theme of The Telephone.
Date: June 1st, 2017
Get Tickets
How to get there:
Caravan Café
4584 Avenue Papineau
Montréal, QC H3T 1X5
Details
Le Téléphone est un événement unique où se mêlent théâtre, musique classique et arts visuels. Le temps d'une soirée nous abolissons les barrières entre les différentes disciplines artistiques pour favoriser l'échange et l'ouverture. Au programme Le Téléphone ou l'amour à trois, un opéra comique en acte de Gian Carlo Menotti ainsi qu'une exposition collective en lien avec les thématiques de la pièces : sculptures, peintures, vidéos… le tout dans une ambiance chaleureuse.
Mise en scène : Kim Crofts
Pianiste et direction musicale : Giancarlo Scalia
Interprètes : Émilie Versailles et Jonathan Bédard
Scénographie, costume et accessoires : Julie Lafontaine
Eclairage et technique : Jacinthe Racine
Organisation de l'exposition collective : Guillaume Laviolette
Designer graphiste: Jason Martin
Avec la participation des artistes visuels : Julie Laurin, Véronique Girard, Payam Montazami, Jose Yumar, Jean-François Lachance, Jacinthe Racine, Alexandre Vermeil, Tania Bastien et Guillaume Laviolette.